You want more from your life and you're ready to take action to claim it
No more picturing how your life would be or thinking 'if only'…
Instead, stepping into that life, making those positive changes and taking responsibility.
Your dream life, brimming with purpose and fulfilment is just a decision away!
NOW IS YOUR TIME FOR ONE ON ONE COACHING IF…
You're serious about investing in yourself

You're ready to stop going through the motions of your life and want to really live it

You know something is missing from your life and you're ready to take action!
We have both been on our own personal journeys and have dealt with significant, life changing situations. Using our life lessons and vast coaching experience from over twenty years in senior international leadership roles for global organisations, we work with you to understand what you want to achieve, why that's important to you and support you in achieving your goals. We have helped thousands of people achieve their personal and professional ambitions over our successful corporate careers and now we are bringing all of that to you in our packages.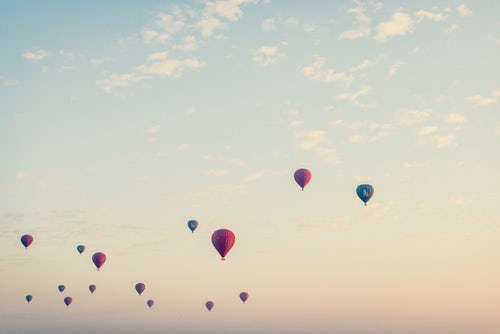 So, what are you waiting for?
"I came off our call with a real buzz!"
/ DANIEL BISHARA DIPCII, PARTNER OF ST. JAMES'S PLACE WEALTH MANAGEMENT /
Investing in yourself and finding fulfilment and happiness can feel like a big step - it's funny how much money we will spend on other things in life but we often hesitate and procrastinate over spending money on us! Yet we are the ones who can really make the change in our life. What we know, is that if you have had a niggle for some time - something in your life that just isn't clicking...it's highly unlikely to fix itself. Now is your time take action.
So, what are you waiting for? Ask yourself;
What price is there on your happiness and your dreams?

Can you imagine a life where you feel self-confident and fulfilled every day?

What will it cost you if you don't take action on the needs and wants you hold inside?
We would love to offer you the chance of a FREE 30 minute Discovery Call with us to help you get clarity on all of this.
Our One on One Programmes
The Real You - 12 Week Make it Happen
This is the perfect package for you if you want to make an impact on several areas in your life.
Working on your goals and the mindset shifts needed to ensure your success and enhanced self-confidence, you will soon see the start to see the positive difference your investment is making! You get out of the blocks quickly with an intensive first 30 days to give you some rocket fuel.
The extended support you receive will give you that extra self-belief you need, as you start to make the changes you want in your life with our expert insight and support.
The Real You - 6 Week Success Accelerator
This is for you, if you know what you want to work on and you want some fast changes in your life.
You will quickly get to grips with what you need to do to be successful and you will get intensive coaching to ensure your mindset is set for success. You will start to make the changes you want in your life through actionable steps, with expert insight and support.
Ideal if you want to work on elevating your life quickly and getting speedy results.
The Real You Intensives - 1 Day
This is for you, if you want to condense several weeks of coaching into one full day or half day session.
Intensives are perfect if you just want to gain clarity and take some laser-focused action on what it is that you want to do next or if you know what you want to do and need support with making it happen.
It's the espresso of our coaching programmes!
TALK TO US TO FIND OUT MORE!
We have so many beautiful resources to share with you
Enrol now to start living the life you deserve
You'll get access to our private Facebook group
The group is filled with other inspirational people who are taking action in their lives!
Success Stories
"I spent time with Cheryl exploring how to put my goals into action. By the end of our sessions I was literally jumping up and down on a high and felt like I had had an out of body experience. Cheryl methodically helped me break through barriers I had put up for 30 years."
- Claire Hetherington Darr, Managing Director and Member of Board of Directors
I really didn't know what to expect, initially, I felt disappointed when Cheryl told me she wouldn't be giving me the answers and I would find them for myself. What...No, I thought, that's what Cheryl needs to do and make me feel like me again!!!
How wrong was I, I had the answers and I'd had them all along, the amazing coaching techniques help me to understand 'why' I was having these crazy stupid thoughts, I can call them crazy and stupid now as I no longer have them or very rarely.
-Nicola Jones, Operations Manager Tesco Bank
ARE YOU READY TO GET REAL NOW?
So we really want to know - what are you waiting for?
We believe that you got to this point for a reason.
That something inside you needs some insight, support, clarity or maybe some structure and accountability.
There is really no time like the present.
Putting off the decision won't get you to where you want to be, so make the right choice now to start building your dream life.
It isn't going to just happen. You have to take action.
You have to be brave and be the hero of your own life and get out of your comfort zone if that's what it takes!